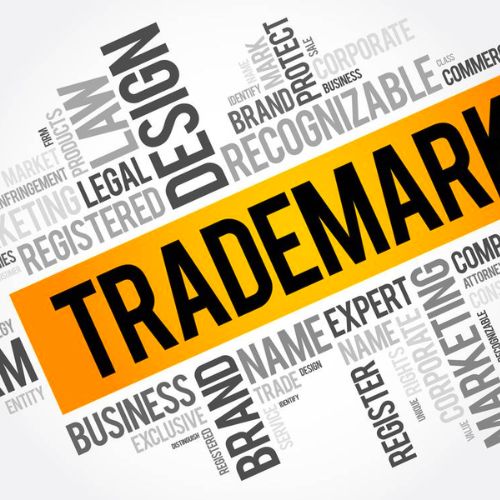 Secure Your Brand Identity with P2lex Peritus: Trademark Registration Made Easy
Importance of Trademark Registration
Exclusive Rights: Trademark registration online provides you with exclusive rights to use the registered mark in connection with your goods or services. 
Brand Protection: Registering your trademark helps protect your brand from unauthorized use, counterfeiting, and infringement. It establishes a legal foundation to take legal action against infringers and counterfeiters, safeguarding your brand reputation.
Consumer Trust and Recognition: A registered trademark enhances consumer trust and recognition. It symbolizes authenticity, quality, and consistency, helping consumers make informed purchasing decisions and fostering brand loyalty.
Trademark Registration Process in India: Trademark registration in India involves a systematic process that includes the following key steps:
Trademark Search: Conducting a thorough trademark search India is crucial to ensure that your desired mark is available and does not infringe upon existing trademarks. P2lex Peritus assists you in conducting comprehensive trademark searches, minimizing the risk of conflicts.
Application Preparation: P2lex Peritus guides you through the application preparation phase, ensuring that all necessary information and documents are included. They help you draft a strong and enforceable trademark application.
Application Filing: Once the application is ready, it is filed with the appropriate Trademarks Registry in India. P2lex Peritus ensures accurate filing, reducing the chances of rejection or objections.
Examination and Publication: After filing, the trademark application undergoes examination by the Trademarks Registry. If no objections are raised, the mark is published in the Trademarks Journal. P2lex Peritus assists in addressing any objections or oppositions that may arise.
Registration and Renewal: If the application is successfully processed and no oppositions are received, the trademark is registered, and a registration certificate is issued. P2lex Peritus also helps in the timely trademark renewal of trademarks to maintain their validity.
Trademark Registration Fees
Trademark registration fees vary based on several factors, including the number of classes of goods or services, the type of applicant, and the mode of filing. P2lex Peritus provides transparent information about the registration fees, helping you understand the cost involved and plan your budget effectively.
During the examination process, the Trademark Registry may raise objections to your trademark application. Similarly, third parties have the right to oppose the registration of a mark that they believe conflicts with their existing rights. P2lex Peritus offers expert advice and representation in addressing objections and oppositions, ensuring the smooth progress of your trademark registration online. 
Why Choose P2lex Peritus?
Contact P2lex Peritus today to begin the process of trademark registration.
Our dedicated team will guide you through the entire process, ensuring that your trademarks are protected, and your brand receives the recognition it deserves.

With our support, you can establish a strong and distinctive brand identity, build consumer trust, and gain a competitive edge in the market. Secure your trademarks with P2lex Peritus and take a significant step towards long-term brand success.

What distinguishes a trade name from a trademark under IP law?
Trade name and Trade mark are completely different, although seeming similar.
A trade name is the legal name that a person or business uses to do business.
While a trademark provides businesses with legal protection for a specific brand that may be connected to a trade name.
Using a trade name does not give you legal protection, however registering a trademark does.
Registering a trade name does not prevent anyone else from operating a business under the same trade name. While a registered trademark can give you legal protection from some one else using or stealing the same.
A trade secret is any information of commercial value concerning production or sales operations which is not generally known. The owner of a trade secret must take reasonable measures to maintain its confidentiality.
Services we offer for Trademarks are :-
For more or any information about Intellectual Property Rights (Trademark, Patent, Design, Copyright, Industrial Design, Domain Name, International Trademark and IP Registrations and Corporate & Legal Services etc.